FOR IMMEDIATE RELEASE …
Dinesh D'Souza , Author of The Roots of Obama's Rage and the movie "2016:Obama's America" will be a guest on The Conservative Commandos Radio Show on Monday, Sept. 24th.  The show airs weekdays 3-5 pm Eastern on WIFI, WNJC and over the Internet and covers the sixth largest media market in the United States.
D'Souza worked with famed Schindler's List moviemaker Gerald Molen, to produce the record-setting political documentary of 2012 and one of the top grossing documentaries of all time. The film has grossed over $31 million and is on approximately 2,000 movie screens across the United States. The film is a riveting review of President Obama's life told using his own words and writings to expose the man, his philosophy, and the associations he has kept throughout his life. 2016: Obama's America has won praise for a wide audience and may be one of the most influential documentaries in our history.
For more information on the Conservative Commandos Radio Show, visit the web site at: www.conservativecommandosradioshow.com
Continue reading
Dear Patriots of Freedom,
Do you love our country and are you looking to save it from the left? Are you looking for an effective way to stop Obama, Reid, Pelosi and the liberal attack on our country? Do you want to have a voice to promote conservative values, morals and issues?
I am contacting you today on behalf of the newest and most exciting conservative radio talk show on radio and the internet today, the Conservative Commandos Radio Show.www.conservativecommandosradioshow.com. We started broadcasting on WIFI 1460 AM and around the world on the internet, over a year ago.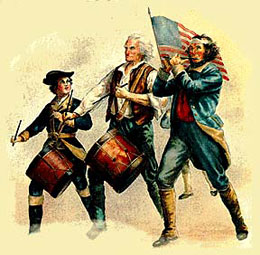 Our recent guests have included Presidential Candidates Herman Cain, Congresswoman Michele Bachmann and Senator Rick Santorum. In addition Louisiana Governor Bobby Jindal, Congressman Allen West, Louie Gohmert, Steven King, Jim Jordan, Ted Poe, Jeff Landry, Mike Pence, John Peterson, Senator Jim DeMint…