Gold Star Mother, Karen Vaughn, joined the Conservative Commandos to speak about her journey on Monday, April 20. You can find a rebroadcast here:
www.spreaker.com/user/conservativecommandos
Welcome to the 2015 Defend Freedom Tour!
#DefendFreedom. Join the movement.     
Source: Karen Vaughn – 2015 Defend Freedom Tour
For the last three years, Concerned Veterans for America has taken to the road to bring its message of freedom and prosperity, and the necessity to defend it, all across the nation. This motivational Defend Freedom Tour continues in 2015 and is going to be no different, outside of the fact that we're going to be making more stops, in more states, with more participants, and all in support and advocacy of even more important causes.
Past tours brought us from East to West, North to South, and it quickly became clear that Americans everywhere are fed up with the status quo. Veterans and military families have given everything in defense of the opportunities our nation allows us, but somehow are getting rewarded with an over-bearing government, a corrupt culture at the Department of Veterans Affairs, a continuously gutted military, and domestic and foreign policies alike that lack the strategy for success.
For all of these reasons and more, we knew we had get boots back on the ground to bring together a movement of like-minded veterans, military families and patriotic citizens to make it loud and clear that America is still worth fighting for – because she truly is exceptional, and we won't settle for anything less.
Veterans see the world from a very unique perspective, and their voice needs to be heard. Luckily we have some of the best veteran voices out there joining us to galvanize Americans to #DefendFreedom. Speakers will include, but aren't limited to: New York Times best-selling author of "Outlaw Platoon," and decorated Army Ranger, Sean Parnell; Navy SEAL Gold Star mother Karen Vaughn; and CEO of Concerned Veterans for America and Fox News contributor, Pete Hegseth.
Our speakers are the types of individuals who will deliver messages you won't ever forget. You'll hear stories you won't experience anywhere else that will fill you with hope and leave you with chills.
But, the 2015 #DefendFreedom Tour doesn't stop there. If you've ever been to one of our tour stops before, you know each one packs much more than just a compelling message delivered by star-studded speakers – it's brings along with it exciting venues, entertaining and motivating music, and as always, good food! This year's Tour will include the patriotic sounds of the rock-band Madison Rising  as well as country music star Ayla Brown.
– See more at: http://defendfreedomtour.com/about-the-mission/#sthash.fnDo5dGW.dpuf
Karen Vaughn, Senior Military Families Advisor for Concerned Veterans for America, is the mother of fallen Navy SEAL, Aaron Carson Vaughn (SEAL Team VI). On August 6, 2011, Aaron was killed in action in the Tangi River Valley of Afghanistan when a helicopter (call sign Extortion 17) carrying thirty Americans was shot from the sky. The day Aaron's life ended Karen's began again. In the months following this devastating loss Karen and her husband, Billy, began searching for answers. What they learned was life-altering. They quickly came face-to-face with their worst nightmare: The downing of Extortion 17 was at best unnecessary and at worst, a negligent, reckless loss of life. With countless major television and radio appearances over the past two years, Karen has emerged on the national scene as a powerful spokeswoman for not only our defenders still fighting in Afghanistan and securing peace across the globe, but also for the freedoms and prosperity here at home so many have sacrificed their lives to protect. Karen Vaughn is a political and cultural analyst whose commentary has been featured on many national media outlets. She has appeared on Huckabee, Fox & Friends, Hannity's America, The Kelly File, The Willis Report, and more. She has also been on numerous radio programs, including The Sean Hannity Show, Laura Ingraham, Michael Savage, The David Webb Show, and Wilkow Majority. Her writing has been featured on WorldTribune.com, The Daily Caller, and Breitbart News, including several articles on military affairs that have gone viral. She speaks across the nation urging veterans, veteran's families, and other patriots to stay involved in the fight for America's preservation and protection. Through the lens of hope and grave personal loss, her message is inspired by the firm belief that a representative republic is the noblest form of government ever devised by man and therefore, demands protection. – See more at: Karen Vaughn – 2015 Defend Freedom Tour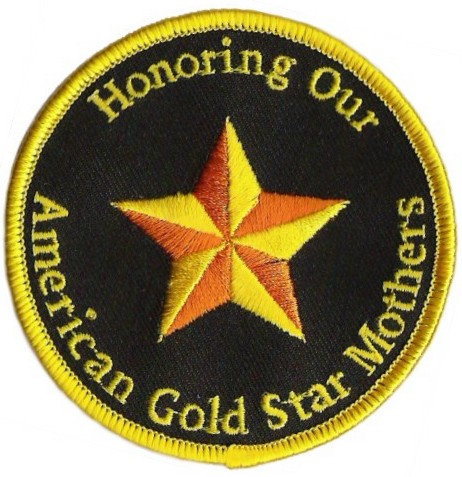 ---
Thanks we hope you enjoyed our CCRShow Blog and that you will visit often, and please send us a message and/or a comment below about the shows or guests.
The Conservative Commandos are leading the charge, saving you from the liberal agenda!