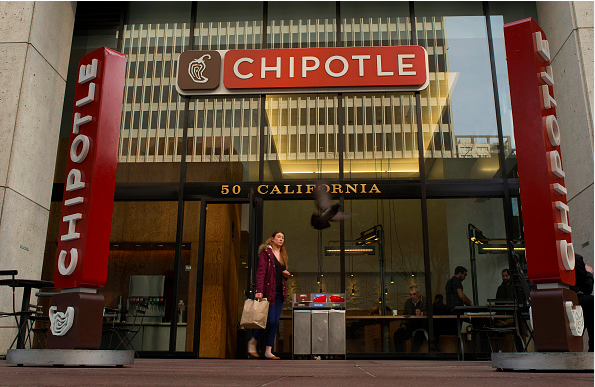 As San Francisco is set to raise its minimum wage to $15 over the next few years, Chipotle raised the price of its food.
According to Investors Business Daily, Chipotle in San Francisco raised its prices as much as 14.4 percent as the Golden Gate City raised its minimum wage by 14 percent.
"We believe the outsized San Francisco price hike was likely because of increased minimum wages (which rose from $10.74 per hour to $12.25 on May 1) as well as scheduled minimum wage increases in future years," Sharon Zackfia of the investment firm Williams Blair said in client note obtained by Investors Business Daily.